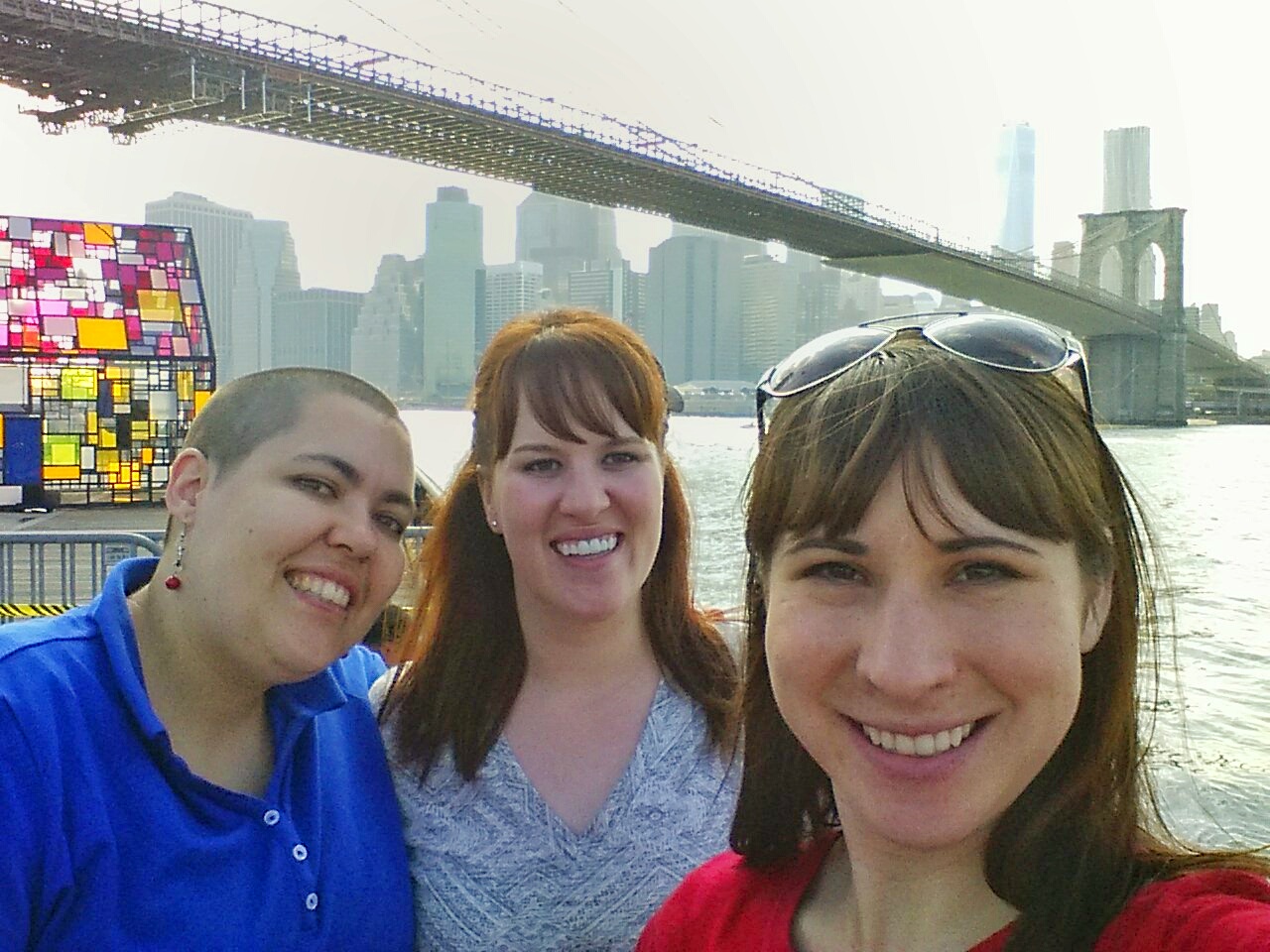 I've spent almost a year celebrating National Days, and here we are at the big one! Independence Day!
Sometimes I get frustrated or angry about the things that I feel are wrong with this country. Other times, I think things might be going ok. How lucky and blessed I am to be able to write my opinions, no matter how unpopular, without fear of retribution. I am grateful to have been born in this country that allows me to be me.
My freedom did not come freely. Thank you to the many who gave their lives and still risk them for my protection.
We celebrated today in the city. We watched the fireworks from Brooklyn Bridge Park. I've never been a fan of going to the big celebrations within the city, and today reiterated why. Crowds of people are not my thing. I'm sure lucky that these two friends of mine love me even when I'm stressed.
I didn't take photos of the fireworks this year because last year I spent so much time trying to get the perfect picture that I didn't enjoy them. So I decided yesterday that I would just enjoy the moment and celebrate America. Every now and then, the choice to not take a picture is the right one.
I hope everyone's weekend was filled with family, food, and gratitude of living in this country full of imperfect people who are trying to do what they think is right.
What's Tomorrow?
July 5th