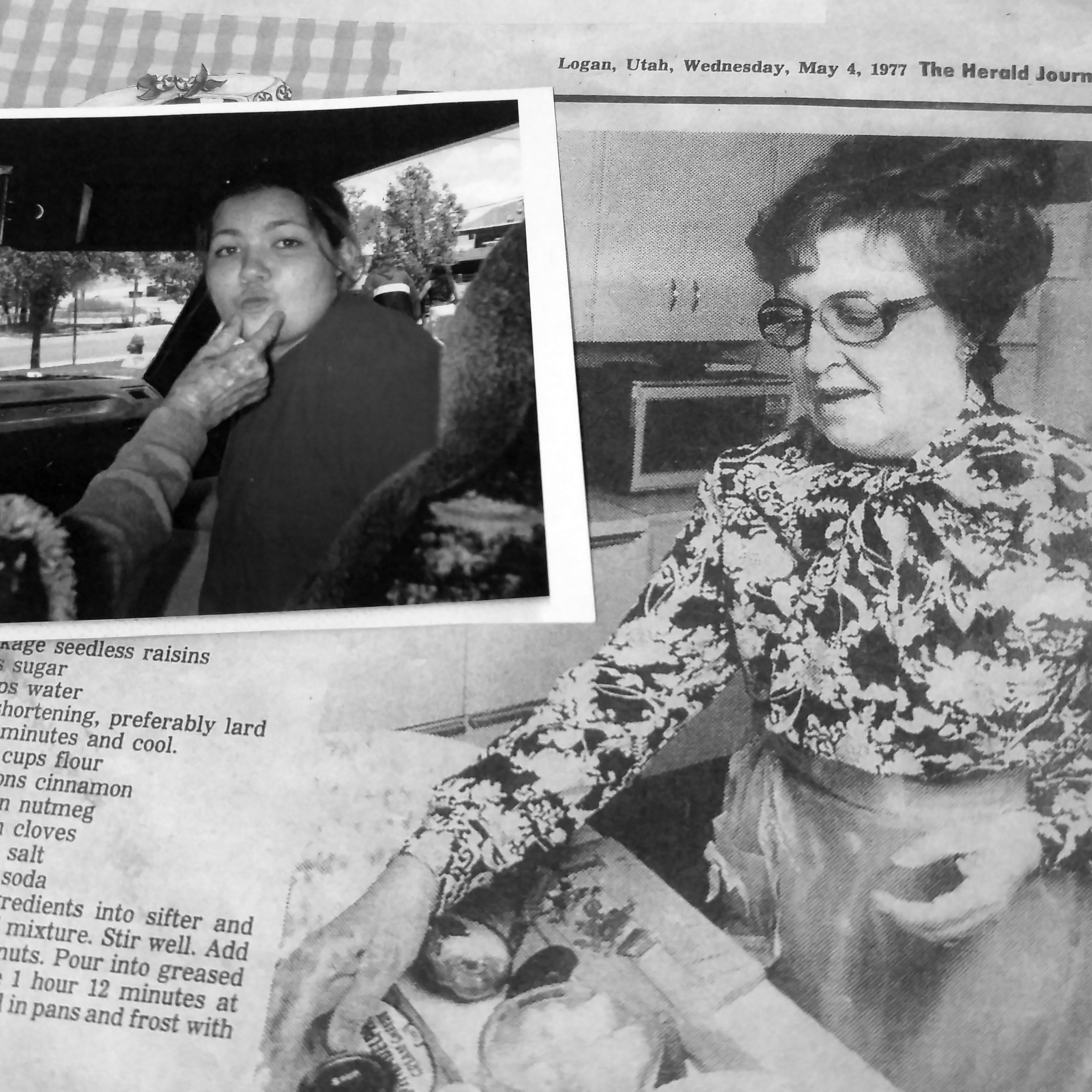 This is a picture of me with Gran's hand pinching my face next to a picture in an article of Grandma baking.
I didn't get to know either of my Grandpas very well, but both of my Grandmas were a very big part of my life.
Grandma, my dad's mom, lived 2 hours North of us in Idaho. We'd go up for any 3 day weekend, every Dec 26th, and we'd each get to spend a week there over the summer. I have fantastic memories of running around wild and free in that tiny Idaho town. And each night we got to sleep in Grandma's bed with her. Grandma had traveled the world, but still kept her family in Idaho. She was an excellent organ player and I always felt like she was a kind of royalty in her town.
Granny, my mom's mom, lived about 5 minutes North of us. She came over every day except for Saturday. She was always the first car in line to pick us up after school, she'd answer her phone between the first and second ring, and is the greatest pen pal I ever had.
Both of my grandmas had wonderful stories. I wish I'd asked more questions and listened to more stories.
I hope that someday I'll have a bunch of grandkids. And I'll tell them my stories about living in New York, or driving across the country, or what it was like to have a blog and celebrate National Days. But they probably won't ask, and we'll talk more about them and their toys and homework. And I probably won't mind, because none of my stories seem that important or exciting when I'm playing with them.
What's Tomorrow?
September 14