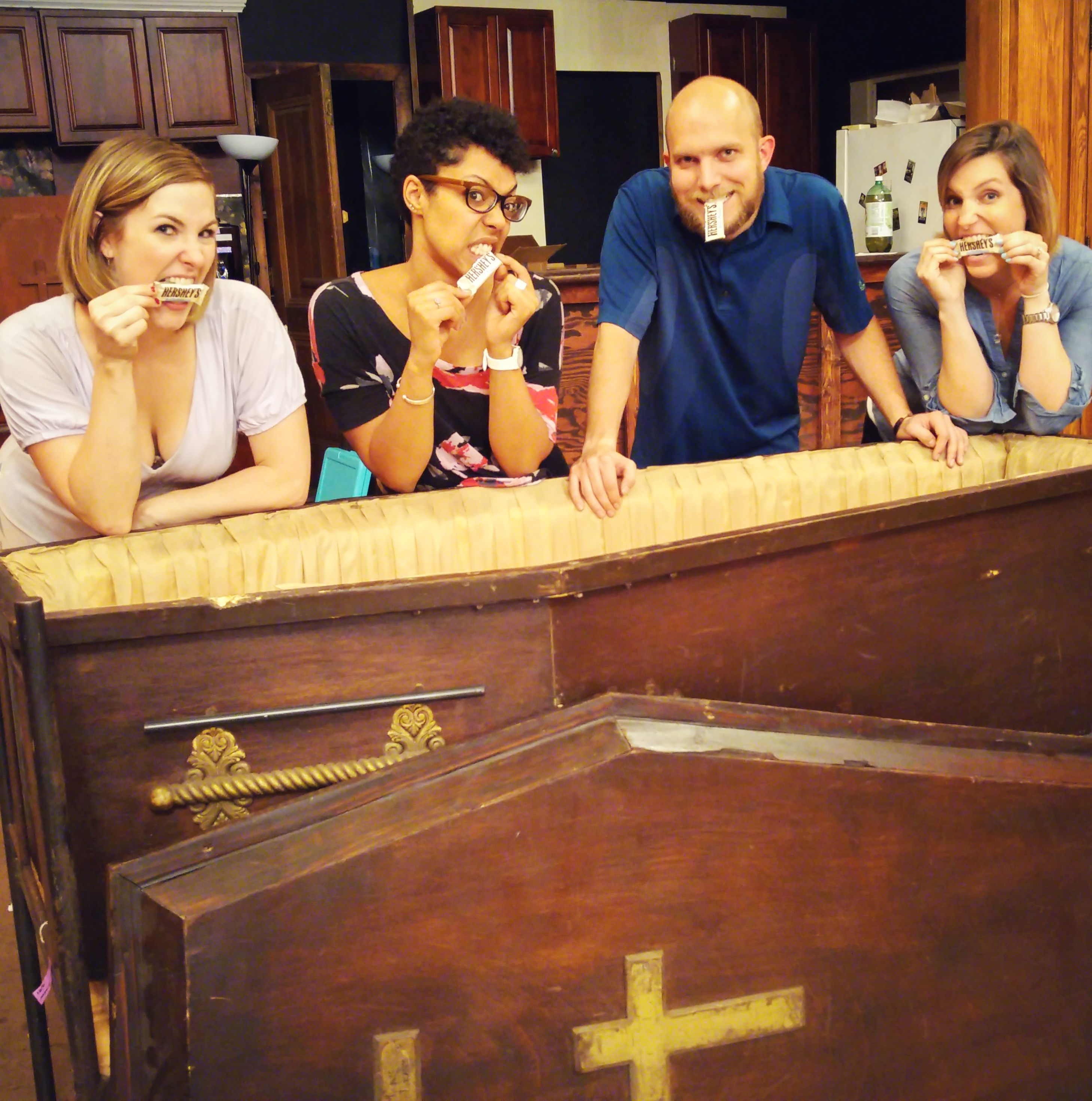 Each show I work on has the day when I explain this blog situation. Three weeks in to rehearsals of Dracula, it finally happened. During a break I shyly asked, "does anybody want to celebrate National White Chocolate Day with me?"
Obviously they were down.
This is part of the cast and our Producer/Co-Director in front of Dracula's coffin. They are biting the chocolate. You know…like vampires. #getbit
I'm having a good time on this show. I like that.
What's Tomorrow?
September 23