I had to go with another monthly celebration today because my only daily celebration option was Scrapple.
Scrapple?!
I've read about it in detail and still don't really know what it is. So anyway, peanut butter it is!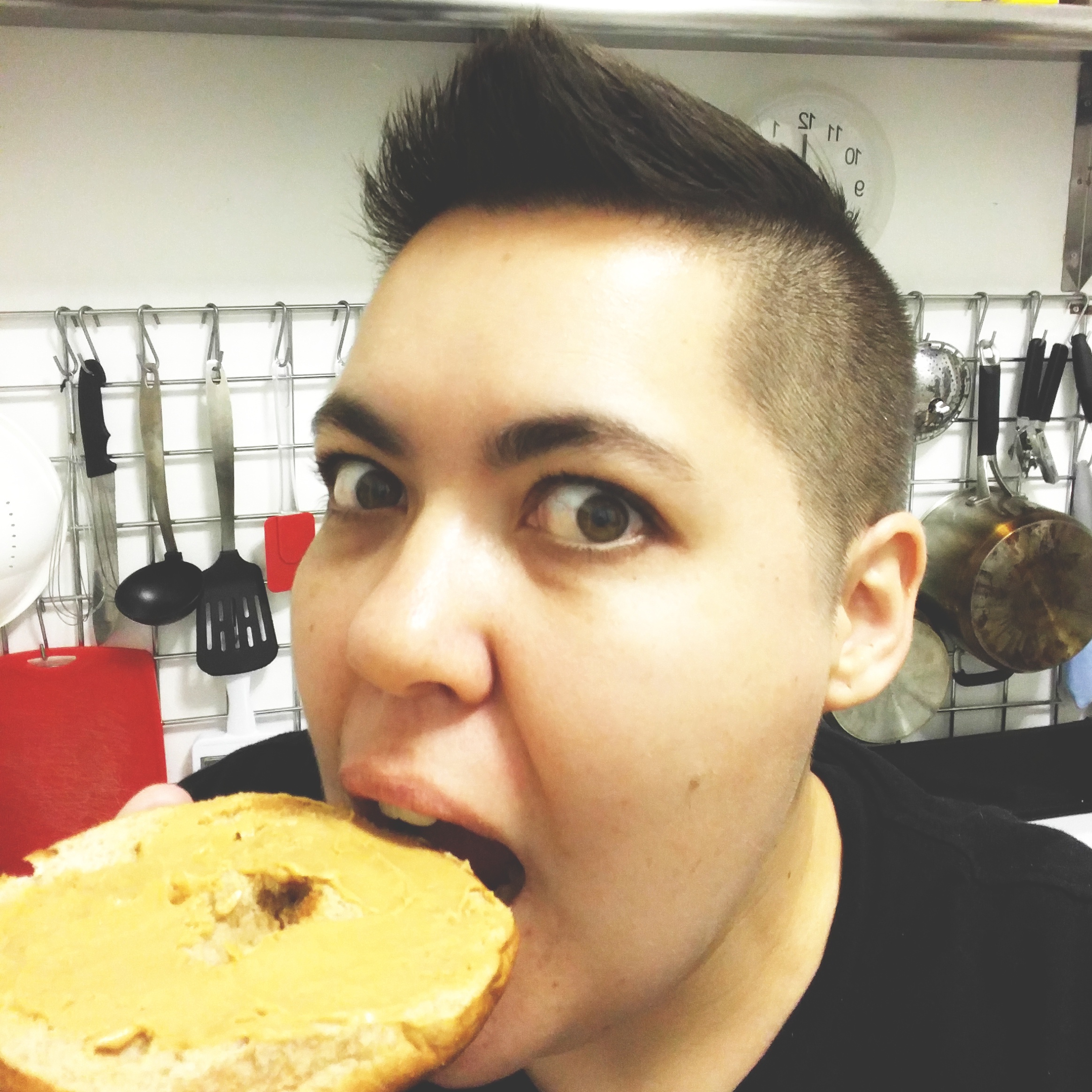 So this was a snack of a whole wheat toasted bagel and peanut butter. Yummers.
Also, reenactment of this photo.
Jif vs Skippy
Buzzed Head vs Fohawk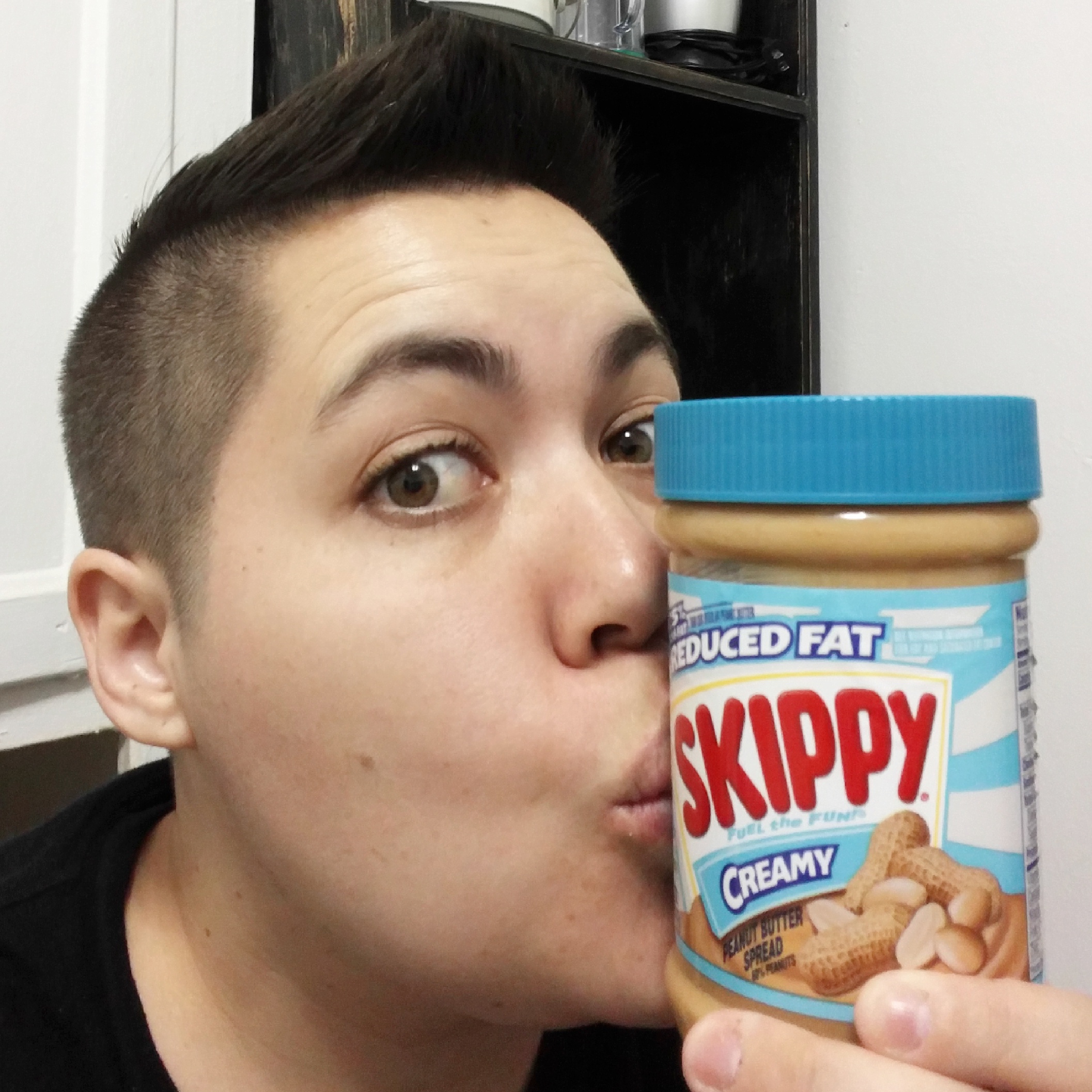 If I'm being totally honest, I'd say that shaved head and Jif are my favorite.
lol that this blog is just all of you watching my hair grow and be cut.
What's Tomorrow?
November 10