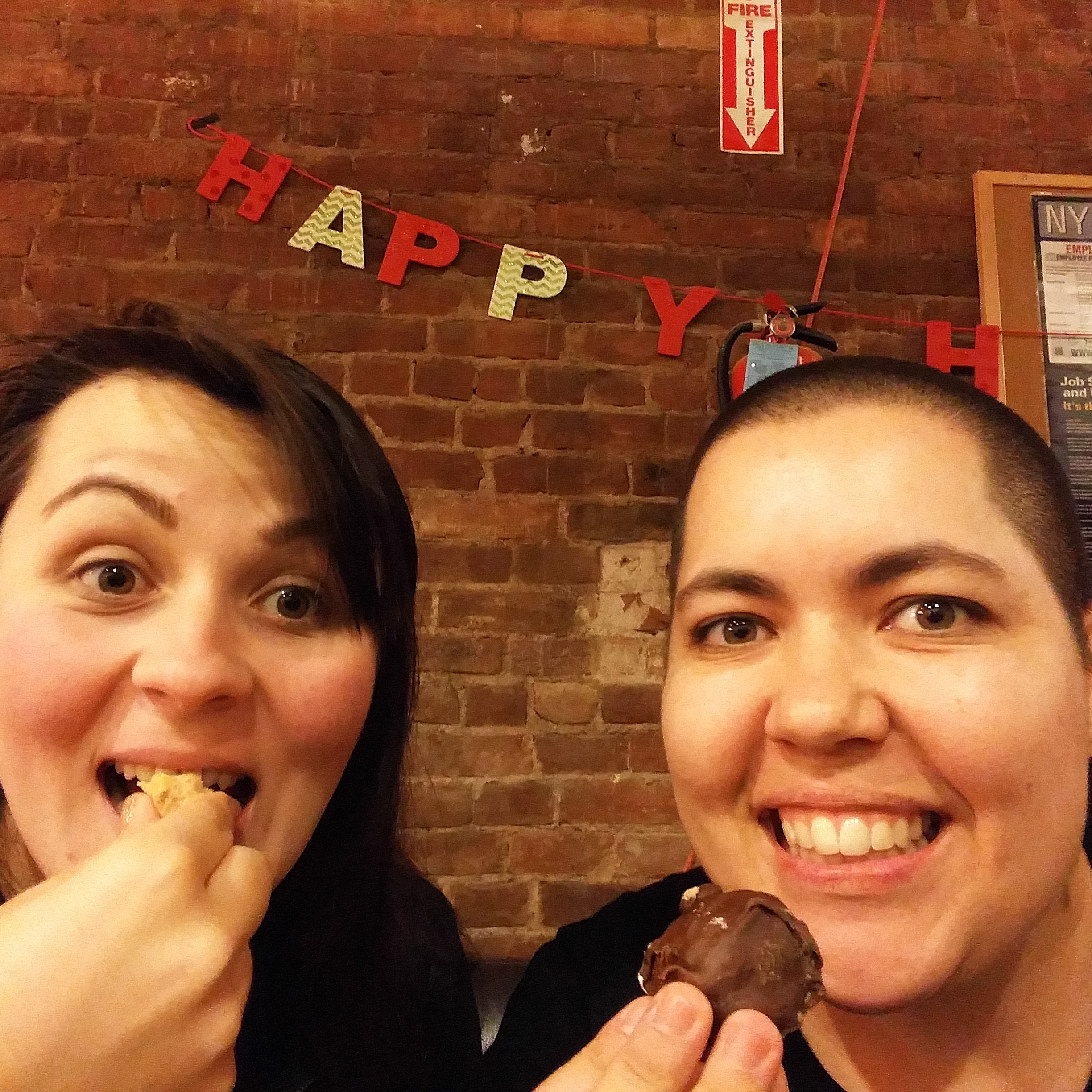 This is a fun day. Last year, I was already home in Utah on this day and we just dipped anything we could think of in chocolate.
Instead of dinner.
Today we are eating these peanut butter balls that I made. I made them (which is why they aren't very pretty) because I saw one of those videos on Facebook and was like – FINE!
I don't regret it one bit.
Sidenote – My friend in this picture is my Assistant Stage Manager. We've only been working together for a few months but it's been fantastic. This show was all about working with people I'd never worked with before but loving every single one of them.
What's Tomorrow?
December 17