This may have been one of my favorite walks so far. It was a beautiful evening, and I was walking right at sunset. Absolutely picturesque.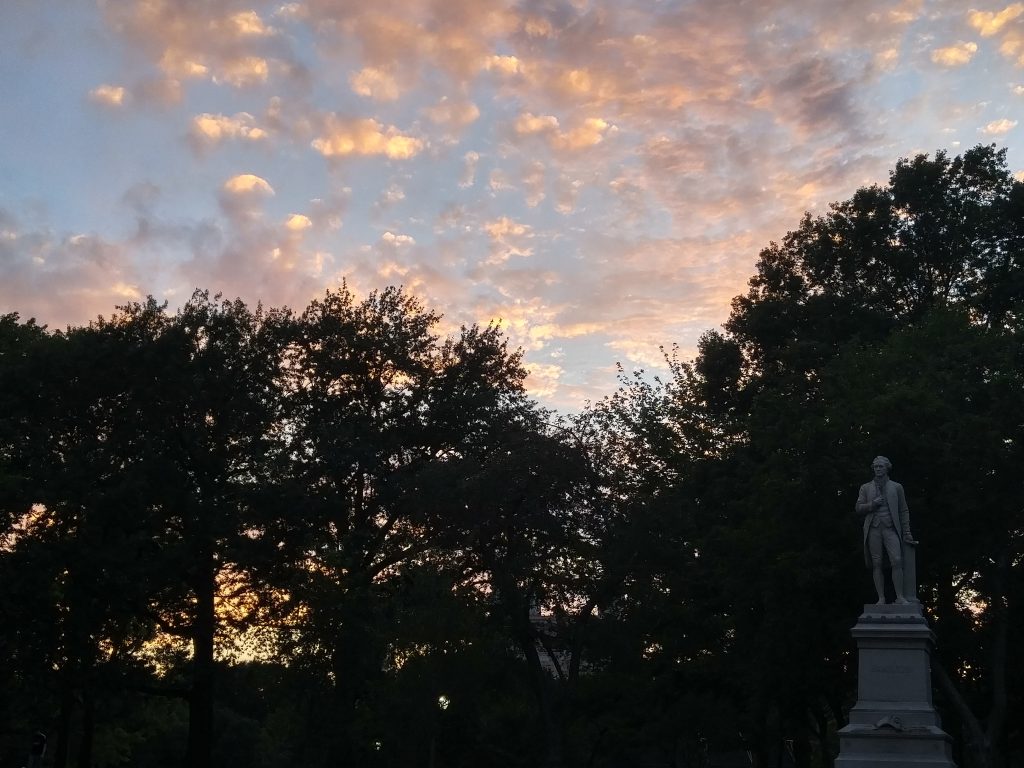 I walked the 4.4 miles from Bryant Park at 42nd Street up to Harlem. Starting below the park meant dealing with throngs of tourists and New Yorkers, but my annoyance quickly melted away once I left the streets and found myself surrounded by grass and lightning bugs.
I remember the first time I saw lightning bugs. I was sitting on the grass behind a theatre in Cuyahoga County, Ohio. I exclaimed, "what was that? Did you see that?!" My friends from Ohio were then excited to introduce me to these little guys that light up the summer nights. They even caught a few for me to look at. There really isn't an excitement or joy that compares to someone talking about where they grew up to someone else who is excited to listen. That feeling made this moment even more special to me.
Because I was learned about them in Ohio, I call them lightning bugs instead of fireflies. This is important to some people.

I can't imagine a time where I will not find lightning bugs magical. Wow they are beautiful.
The feeling in the park was also really nice. The weather was perfect and the sunset was treating me right.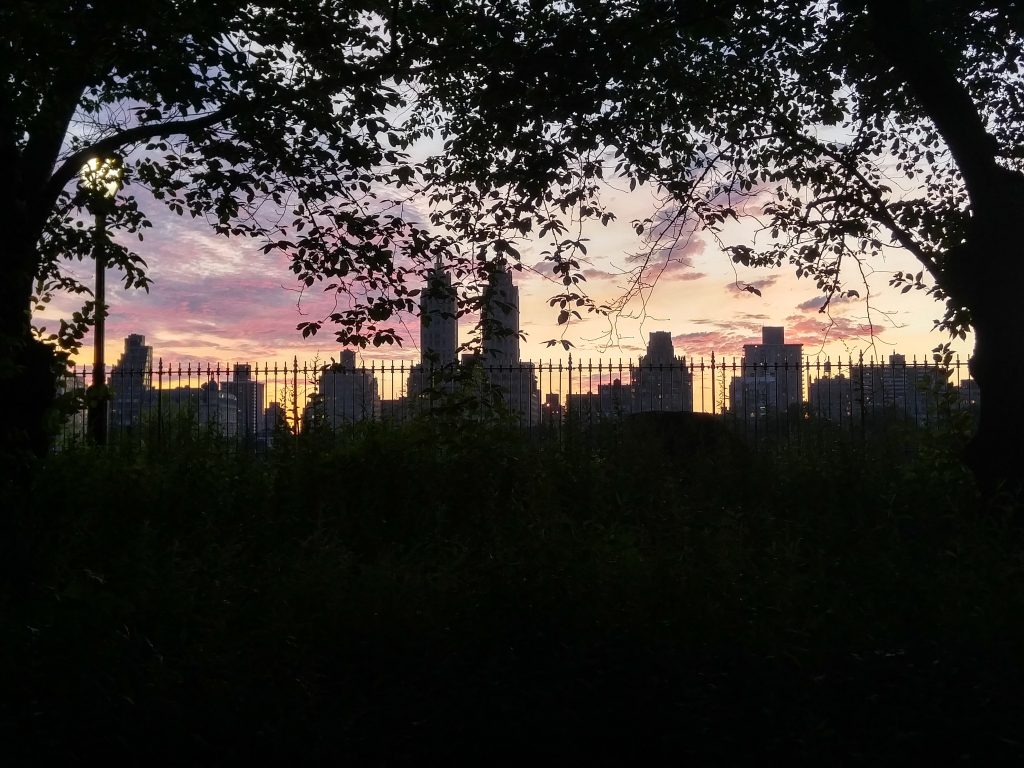 So I did bail on my friends on the movie in Bryant Park, but I think my awesome walk made up for it.
Thanks New York.
Listening To: Pretty Little Liars Playlist (It's a certain mood, but I was in it.)