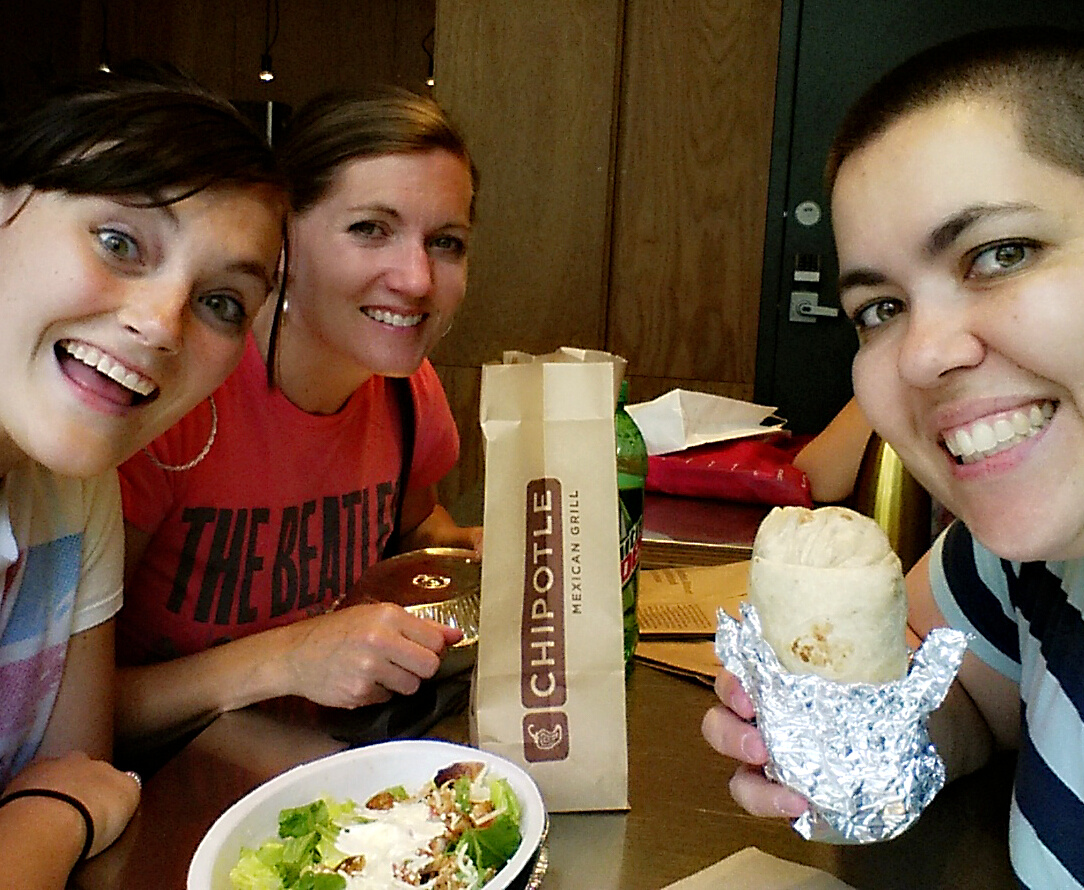 Two of my cousins traveled across the country for the sole purpose of visiting me! Oh ya, and also to see this amazing city I live in. New York, you are awesome.
So, I know Cinco de Mayo really requires some awesome Mexican food, but we were busy playing tourists and didn't want to deal with how busy those restaurants would be. Next year I'll prepare a meal. That would be impressive.
Chipotle is awesome and delicious. To me, it's a perfectly respectable way to celebrate Cinco de Mayo. I'm a huge fan of any day that encourages people to be proud of their country and heritage.
What's Tomorrow?
May 6th