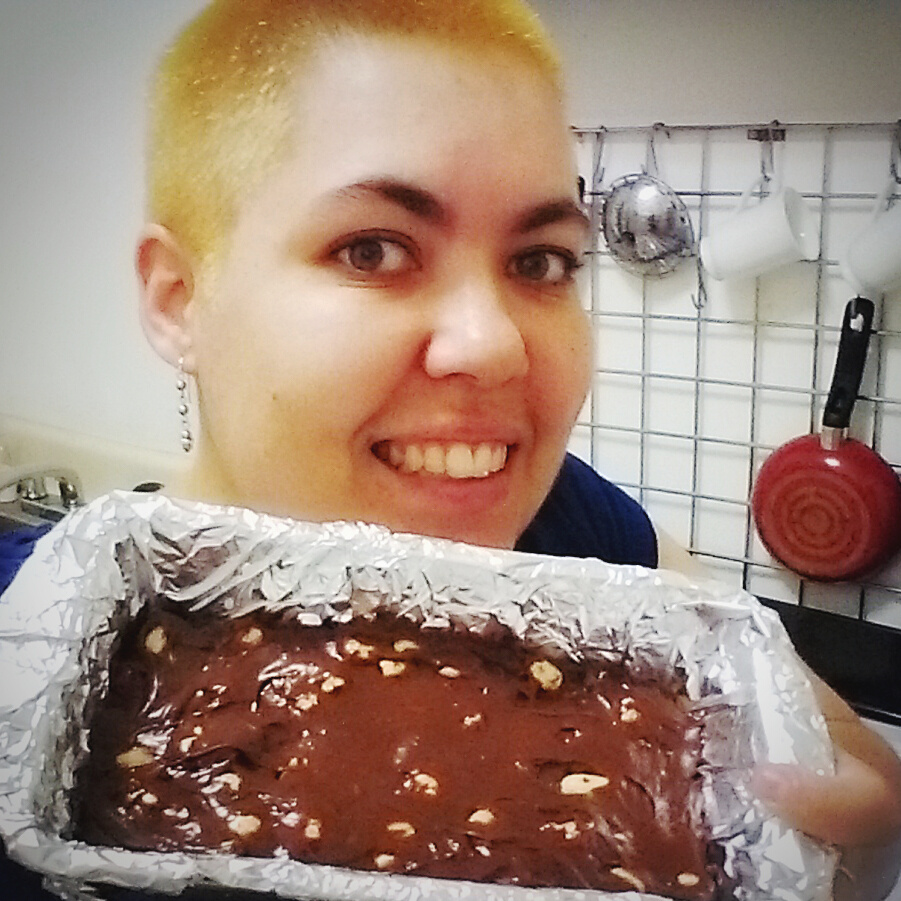 Most of the things I attempt to do on this blog are new to me. So the fact that I've made fudge before put me at a major advantage today.
Not really. Fudge is pretty much just melting stuff.
I have a way of making fudge difficult though. The fudge I made for the Christmas plates this last year were a bit of a disaster. As was everything else on that plate…moving on.
So I found a recipe today that I thought would be fun. This one has popcorn in it. I love popcorn. Popcorn is fun. I found this recipe on myrecipes.com.
Popcorn and Peanut Fudge Recipe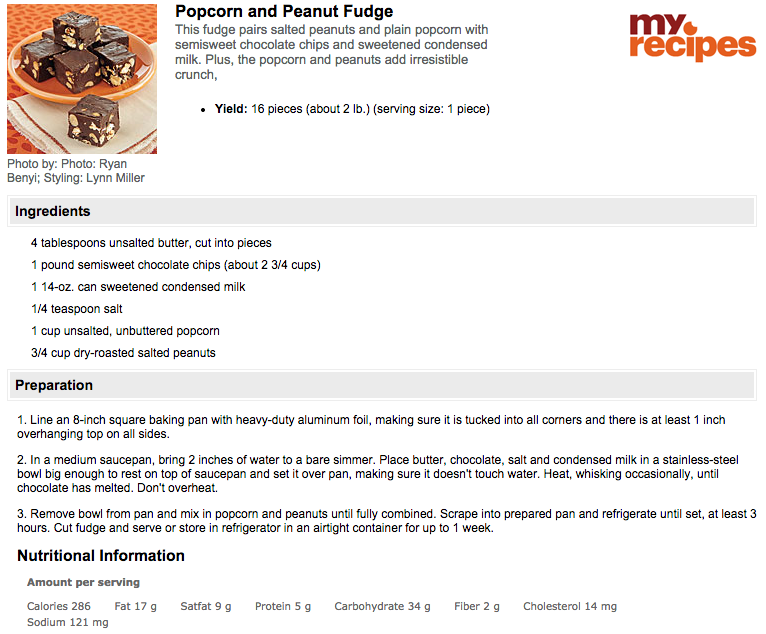 As usual, I cut the recipe in half.
I love popcorn and make it all the time. I thought this would be the easiest part. Unfortunately, I don't ever make just 1 cup of popcorn. Trying to make just a small amount ended up with a lot of burnt wasted popcorn. So I made a normal batch and am snacking on the rest.
The fudge is currently in the fridge for the setting process. I haven't tasted it with the nuts and popcorn, but I did taste the fudge (when I "cleaned" the bowl) and it was delicious. I'm looking forward to the final result. I'm interested to see how the popcorn changes the texture.
What's Tomorrow?
May 13th