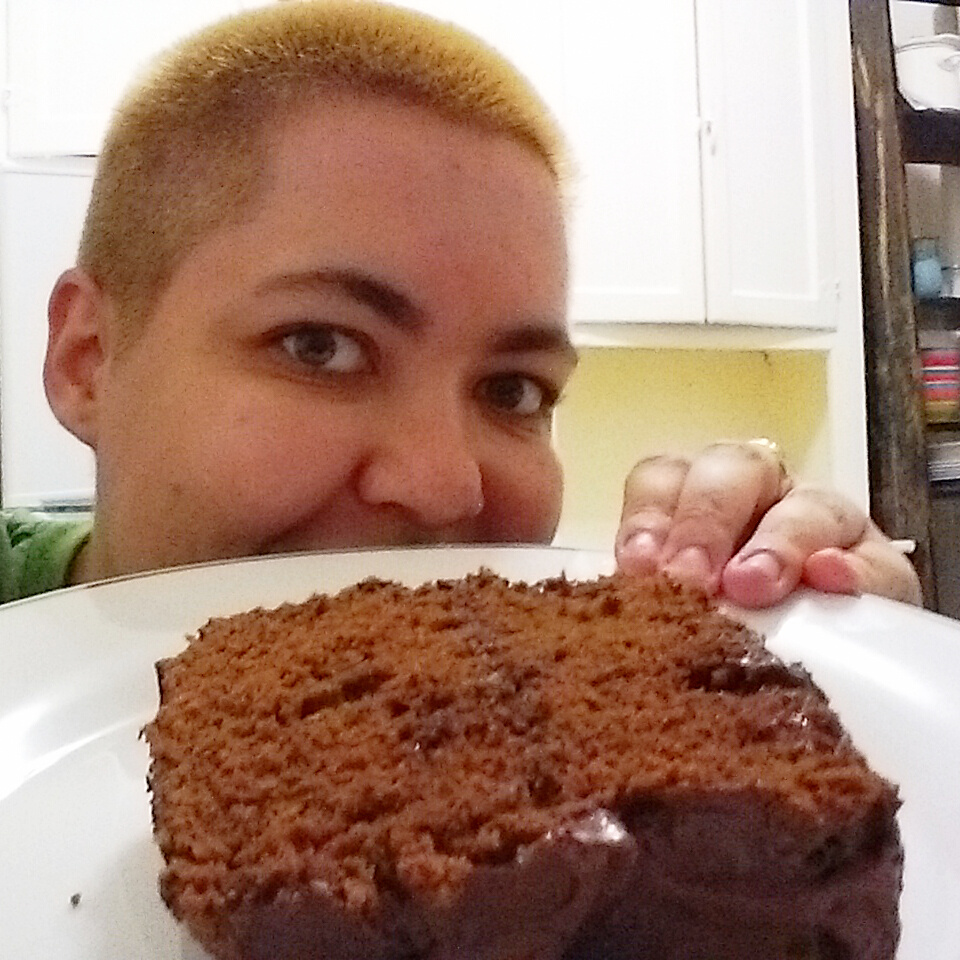 Today's adventure was not all smooth sailing. First problem: I FORGOT TO DIVIDE THE RECIPE IN HALF.
Seriously, there was so much batter. It was too much for my bowl, and my mixer, and my kitchen was a disaster area. Today taught me that I should probably get an apron. It would have come in handy.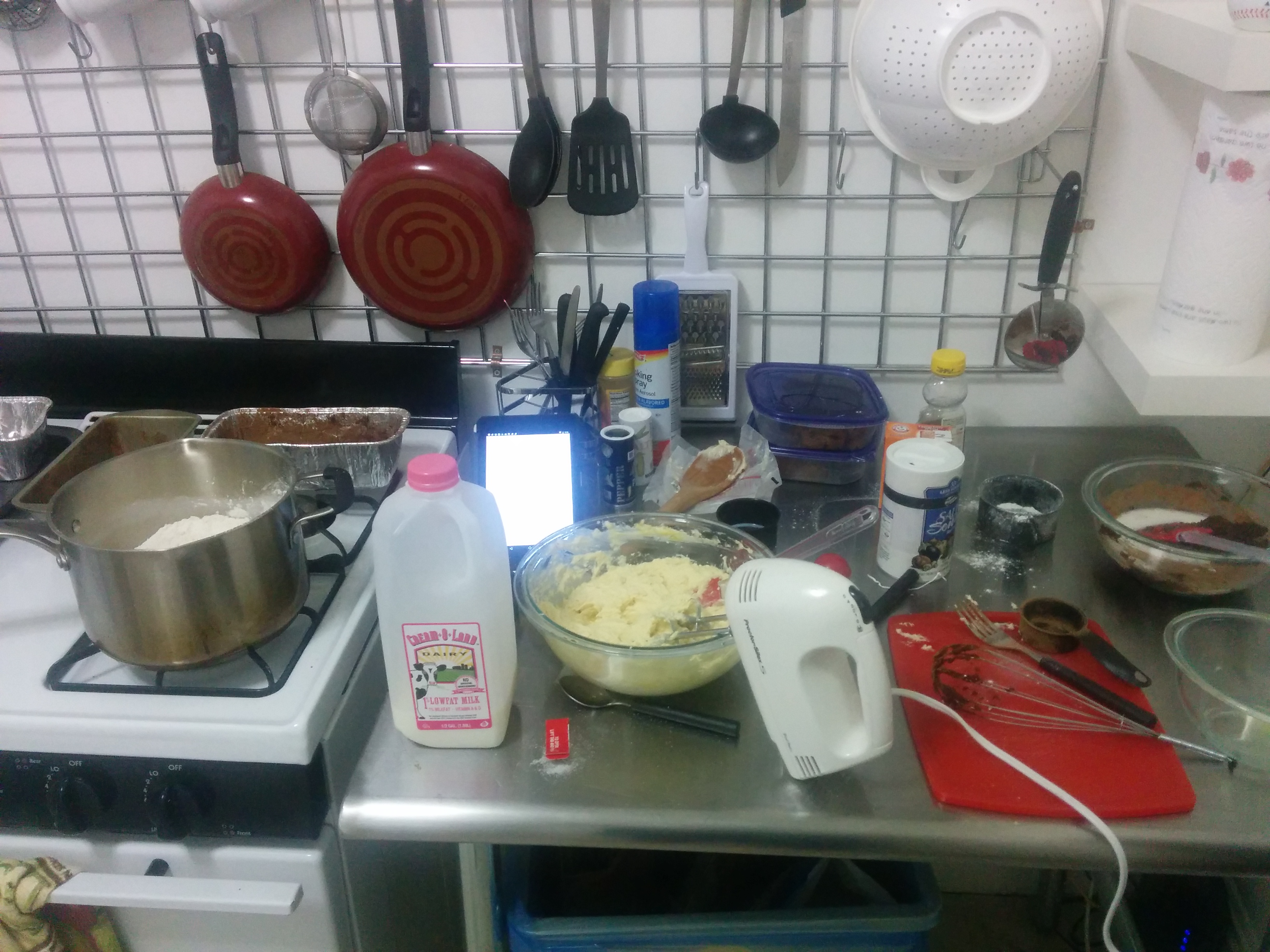 This doesn't accurately depict how crazy it was. I had to use the pot on the stove for the flour. Once it was all added to the batter, the bowl was full to the brim.
I didn't have to go to the grocery store because I had everything I needed, but I didn't have enough powdered sugar for the frosting. I divided the recipe in half and didn't have enough. There is never enough frosting.
Recipes:
Moist Devil's Food Cake – Martha Stewart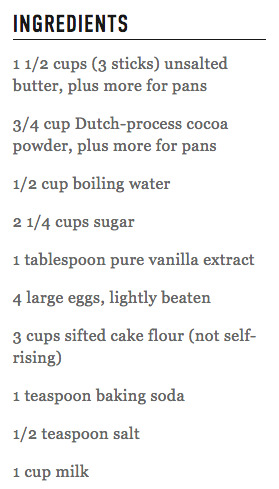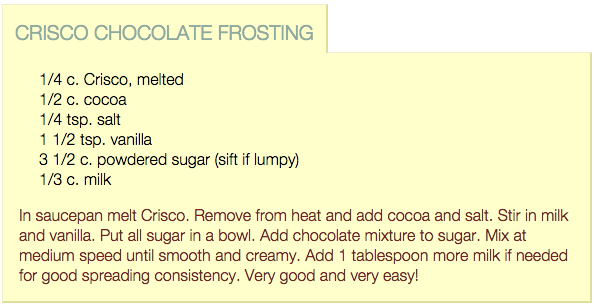 I ran out of butter so I had to go with Crisco Frosting. The lengths I go to in order to avoid the grocery store.
So, I threw all of this together. I don't have cake pans so I put them in 2 loaf pans and it was SO MUCH CAKE. I cut around the cakes when they got out of the oven and stacked them and put the small amount of frosting I had all over. Let me tell you, it wasn't pretty.
I've been making a lot of things over these past 10 months, and almost all of them have gone well. This crazy day brought me back to earth. I've still got a lot of learning to do.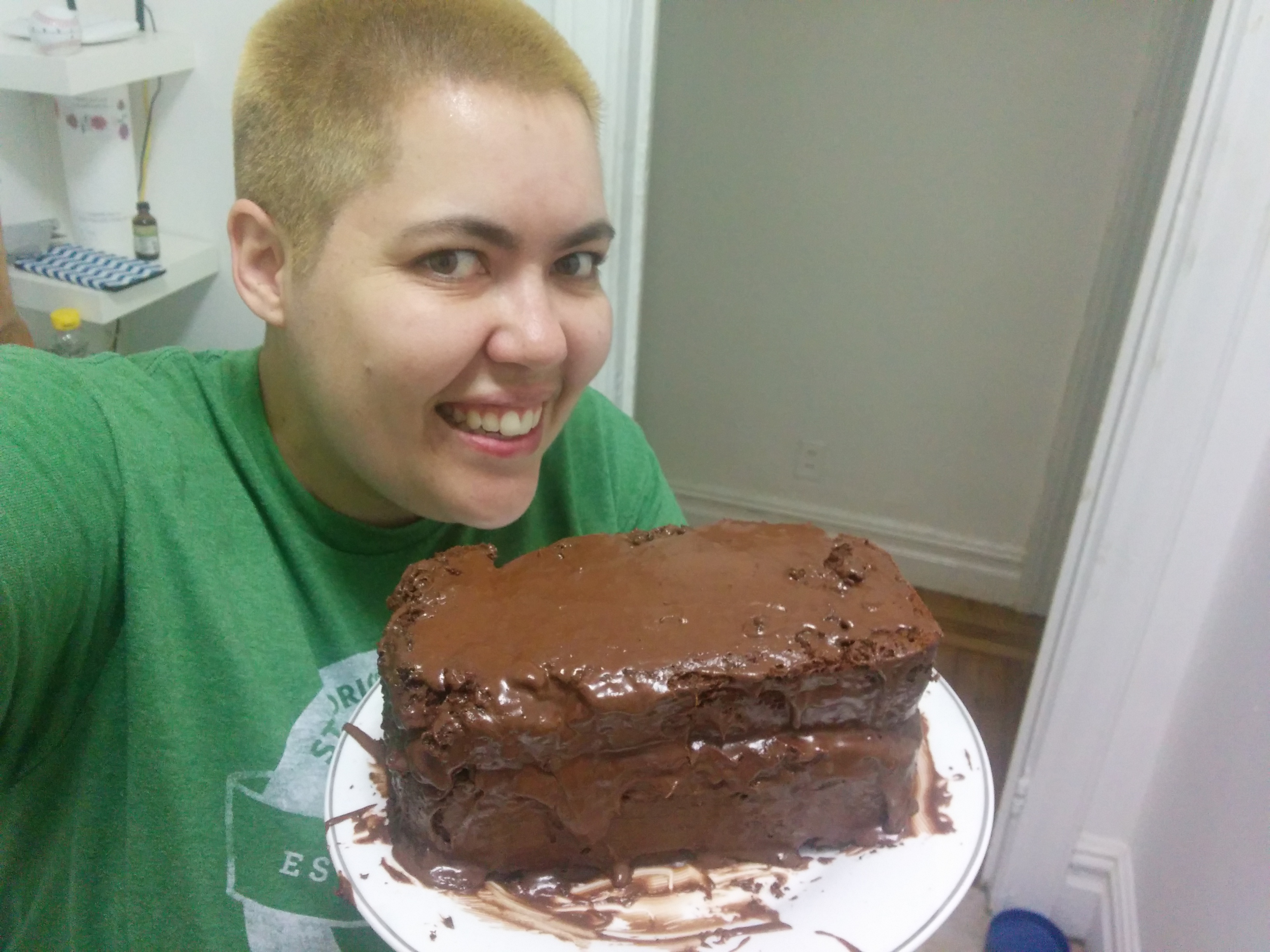 If you can't tell. I'm laughing in this picture.
Who cares what it looks like!? It's delicious!
It would have been a lot prettier if I'd A – had enough frosting and B – waited a little longer before frosting. It wasn't cooled off enough.
So anyway. That was today. Now I have this huge cake.
What's Tomorrow?
May 20th