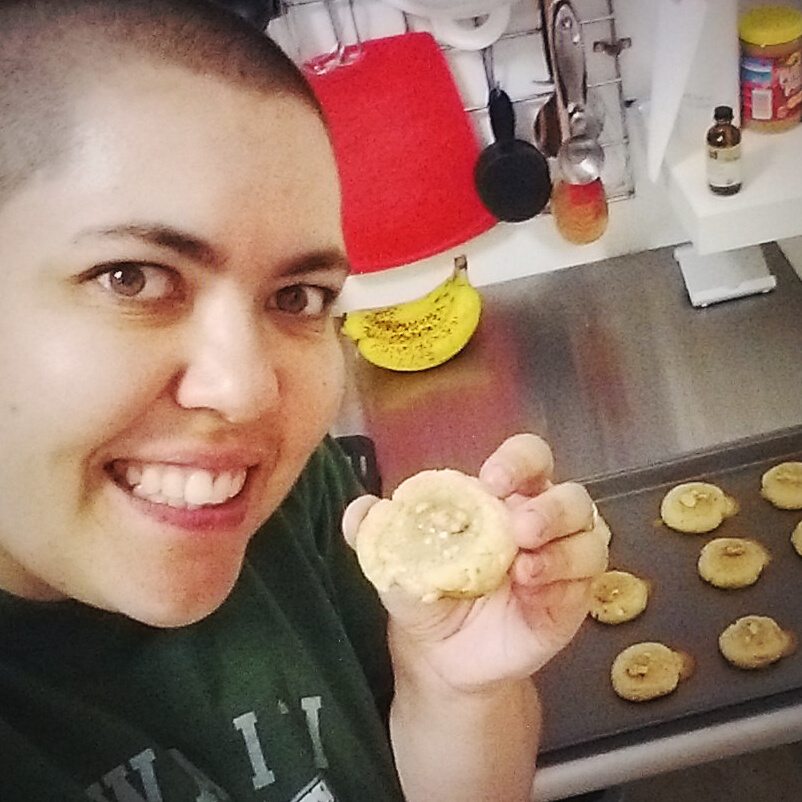 So, I didn't really know what pralines were. Some Googling around showed that I had a few options. So, based on what I had in my kitchen, I was able to make Almond Praline Cookies.
I found this recipe on NotCrocker.com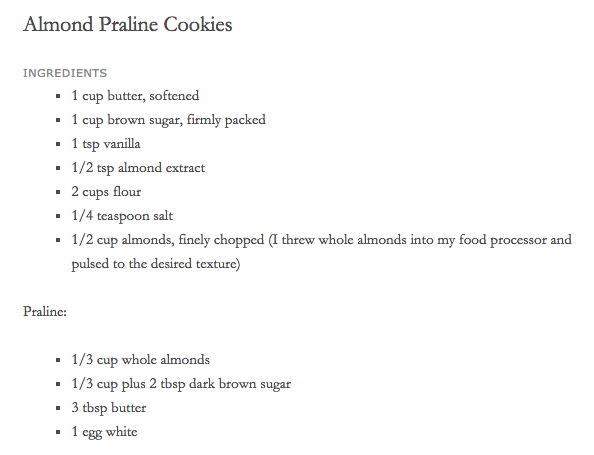 The cookies turned out to be quite tasty, but this recipe was slightly frustrating. I feel like she forgot a few lines in the instructions section. So I just winged a few things but I think it turned out ok. I'm not actually sure though, because the pictures on this site don't work. I have no idea what they are supposed to look like.
The little puddles on the side of each cookie are the part of the praline glaze that spilled off the cookie after I put it on. I think that's what it's called? I actually have no idea what I made today. I followed this recipe, made up some stuff, put almonds on the top of the cookies, and baked them. They are tasty.
What's Tomorrow?
June 25th