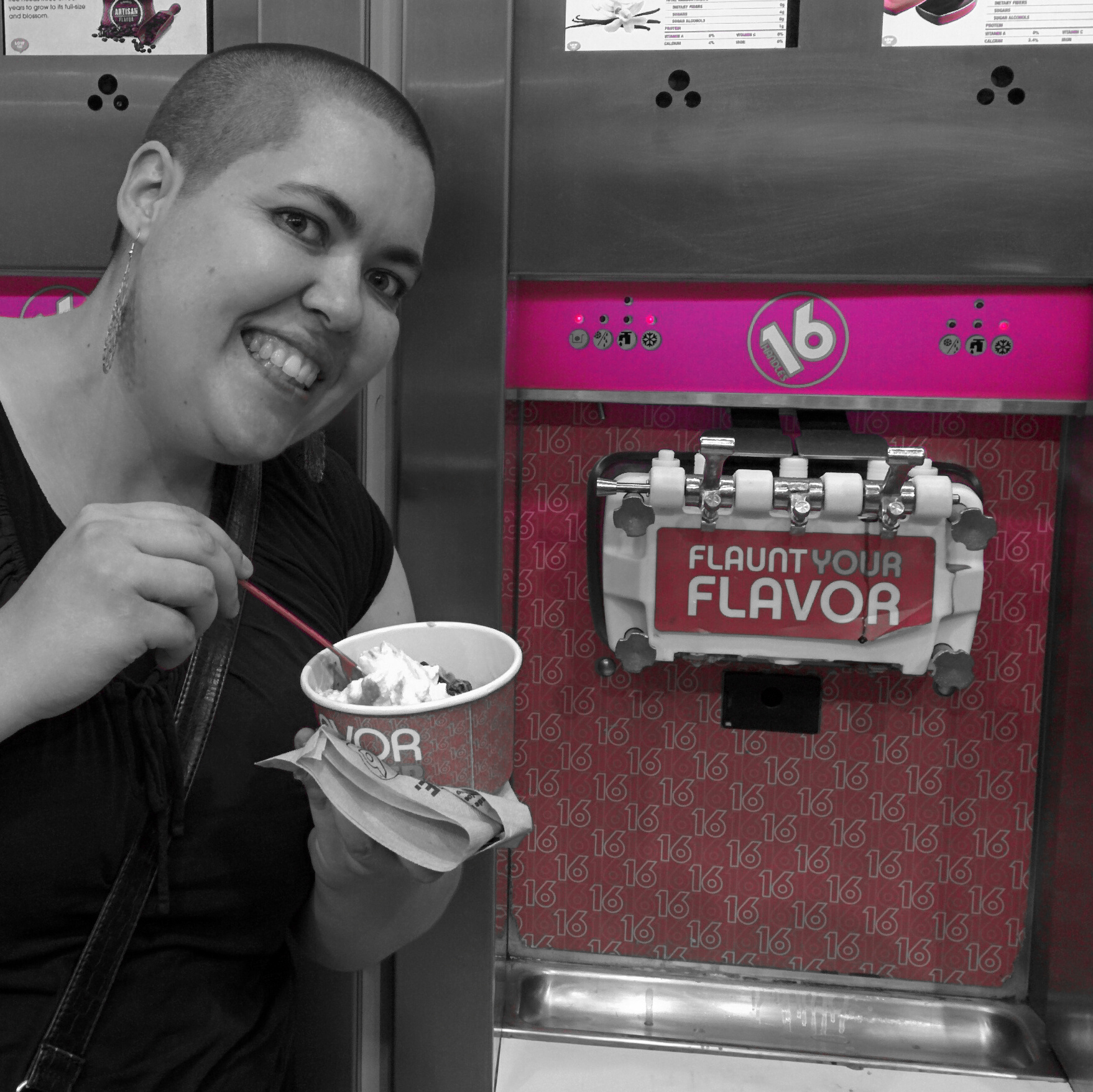 I finally had an excuse to use that filter where it only shows one color. Ha.
I thought about wearing pink today, but it turns out I don't own any. This is unintentional. That just isn't my color of choice I guess.
I did spend the evening at Shakespeare in the Park. Their logo this year feels pretty 80s to me, but it is also pink.
Incidentally, this was a pretty great experience. We saw The Tempest. I have a wonderful roommate who waited in line 6 hours for our tickets. They are free, so there is a line. If you are able – you should head out.
I also listened to a lot of Pink today. I'm a really big fan of hers. She sings summer anthems, angry music, or sad songs with poignant lyrics.
Pink gets me.
I've included a playlist of my favorite songs. There are only 14 because I was picky about which ones I chose, but she's got so many hits.
Some favorite lyrics from the playlist –
Just because it burns doesn't mean you're gonna die. You've got to get up and Try.
When you're out there doing what you're doing, are you just getting by? Tell me. Are you just getting by?
The Passion and the Pain are gonna keep you alive someday.
Run just as fast as I can. To the middle of nowhere. To the middle of my frustrated fears.
Let me be lighter. I'm tired of being a fighter.
Have you ever looked fear in the face and said, "I just don't care."
What's Tomorrow?
June 24th