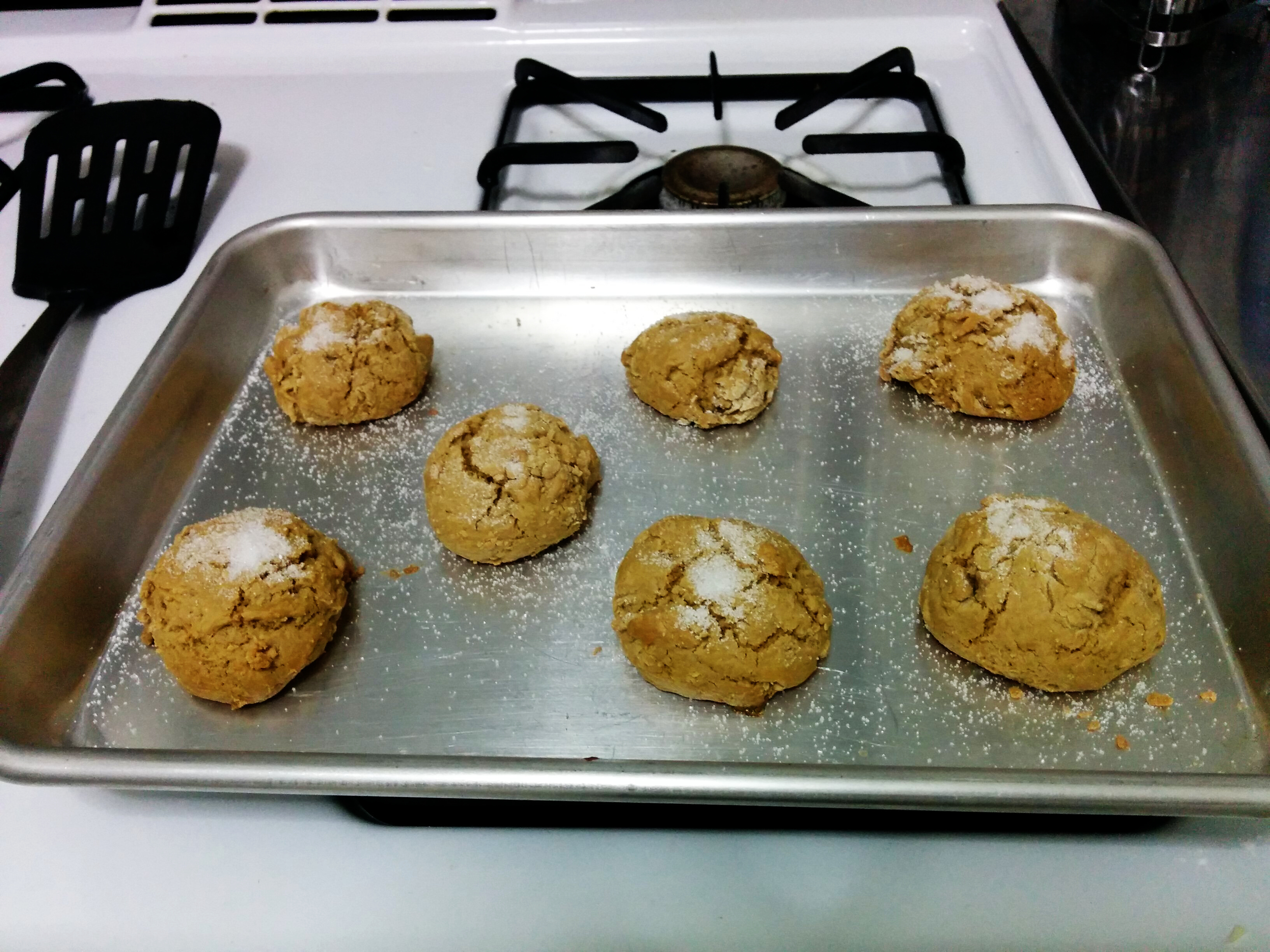 How is it July already?! Wow the time is flying by. Also, does it seem odd to anyone else that Gingersnap Day is in the summer? These don't seem like summer cookies to me.
Well, today was an experience in the kitchen. The same thing that happened with my Peanut Butter Cookies happened here. At the end of the recipe when it says "roll the dough into balls" I had a bowl of batter instead of dough. It was so runny and sticky. I'm wondering if it is because I'm halving the recipes? I've halved every recipe I've used on this site, but maybe cookies just need more flour than that.
So I had one pan of flat cookies, then I added a bunch of flower and have this pan of pretty cookies that aren't as flavorful. What can ya do?
The best part of today was how delicious it made our apartment smell.
I found the recipe on AllRecipes.com. I chose it because it was "Mom's Recipe." I was in a huge hurry today and didn't have time for a lot of research.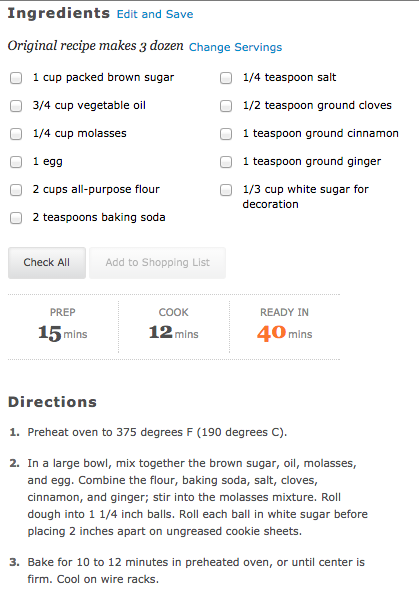 I don't think I'll be using this recipe again. If I do, I'll probably look at the Review section and make the changes that people suggest.
If there are any bakers out there with thoughts on why my cookie doughs keep ending up as batter, let me know. We're here to learn.
Ha.
What's Tomorrow?
July 2nd