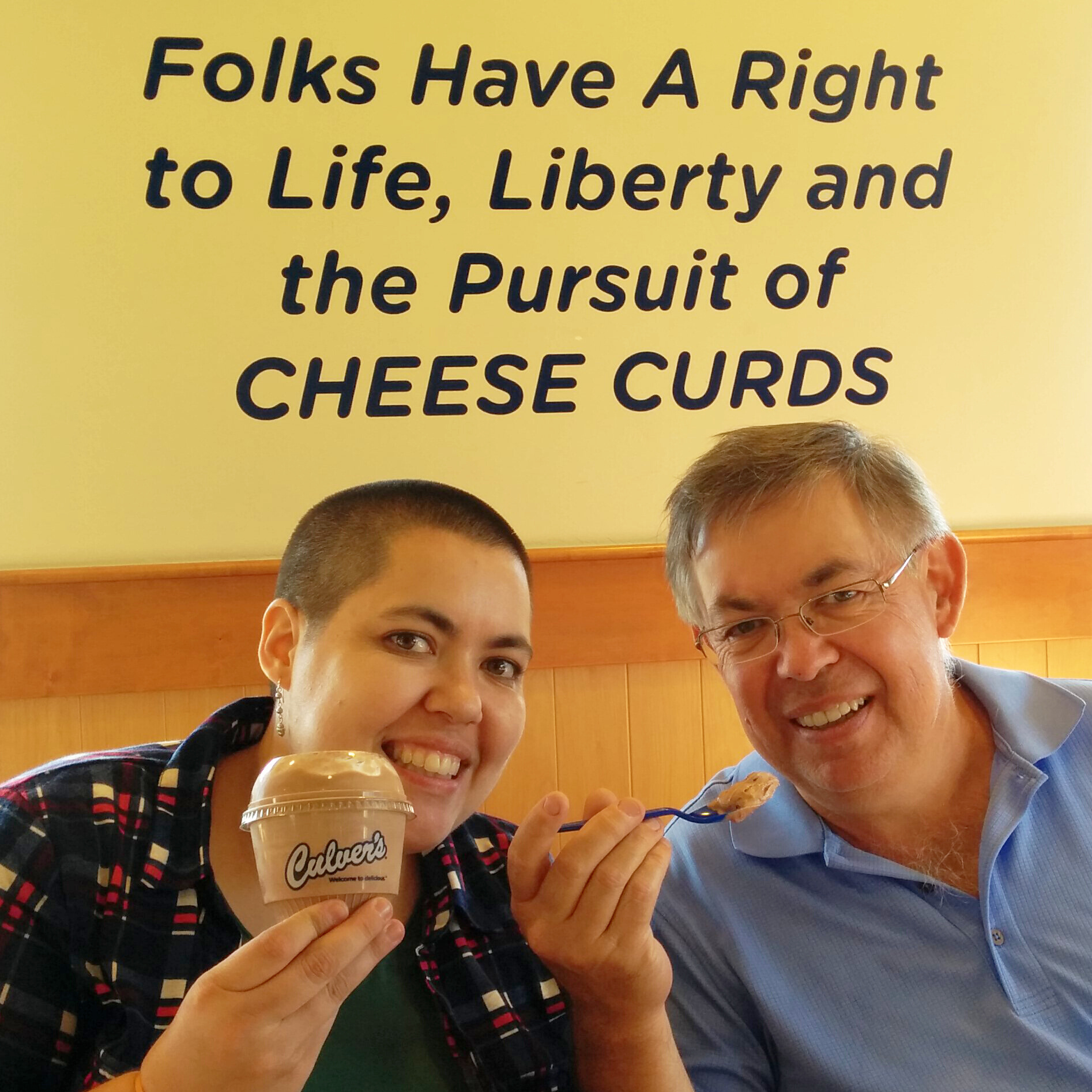 Believe it or not, this picture is not photoshopped. This is a picture of my dad and I enjoying some Chocolate Cheesecake Frozen Custard at Culver's. That sign was behind us, so it is included in the shot.
No cheese curds were partaken of during today's celebration.
I am no longer in nyc. Today I made it to Utah, which is where I grew up and most of my family still lives. I will be taking some time off from the city to visit family here, before heading to Texas for a week, then back to New York by September.
It's going to be awesome, so feel free to tag along for the ride.
We stopped at Culver's for a family dinner after seeing my cute niece in her play. Low and behold, their flavor of the day was chocolate cheesecake. There were actual chunks of cheesecake. I will admit that I'm sad I didn't get to partake of New York Cheesecake, but I would choose this custard and time with my family over Carnegie Deli any day of the week.
What's Tomorrow?
July 31st