The closest I got to eating raspberry cake today were these cupcakes: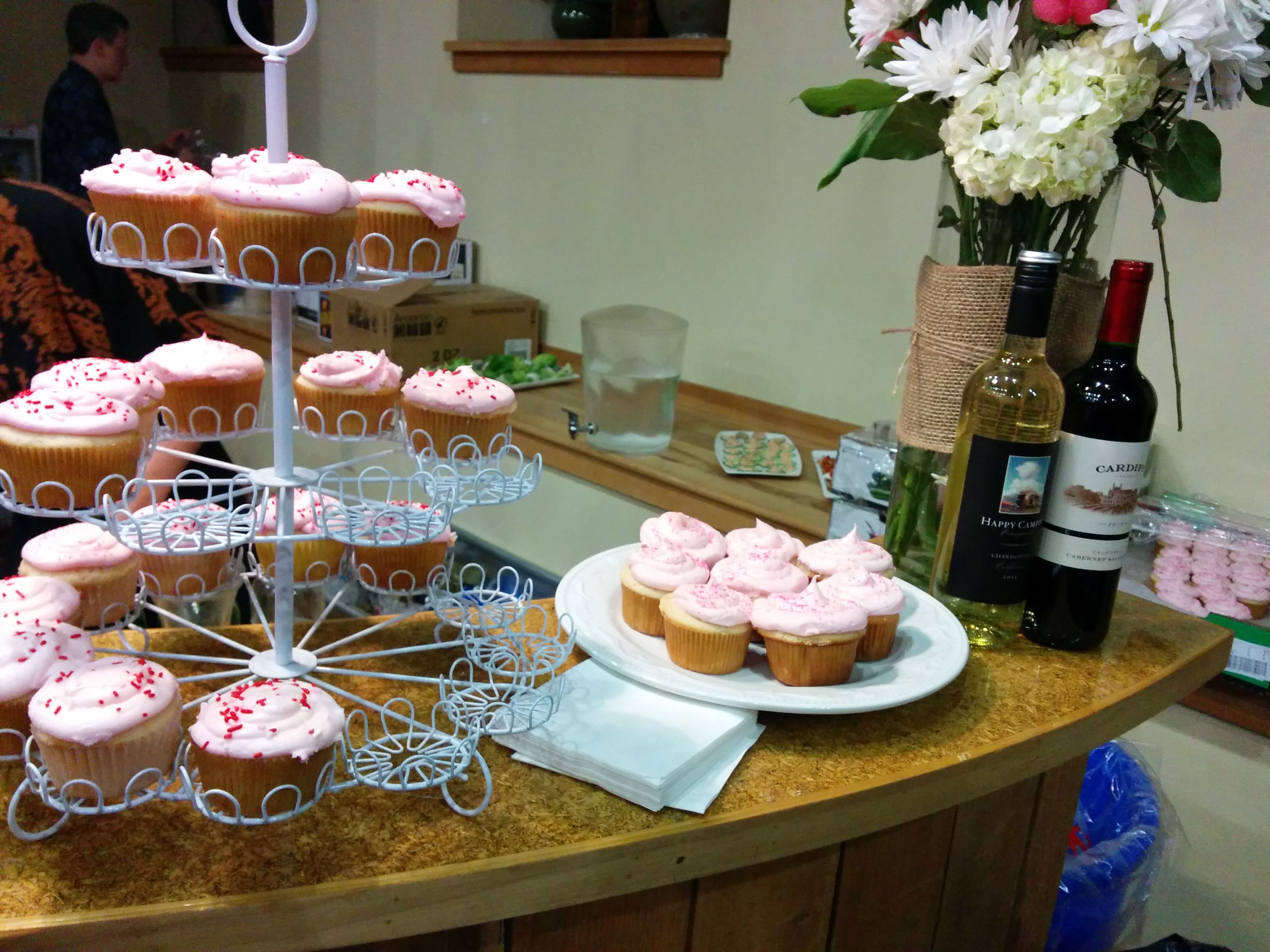 I was at the wedding of a dear friend tonight. His mother spent the day making these, and they were delicious.
Because I was unable to bake a cake today, I celebrated by including a recipe in my gift to the happy couple. It goes along with the mixing bowl and cake pan that I gave them. So, for the first time, I'm posting a recipe that I have not tried myself.
It does look pretty good though.
Side-note – The wedding was beautiful and I feel so honored that I was there to be a part of it. Now that their anniversary is on July 31, they should make a raspberry cake every year.
Here's to many cakes.