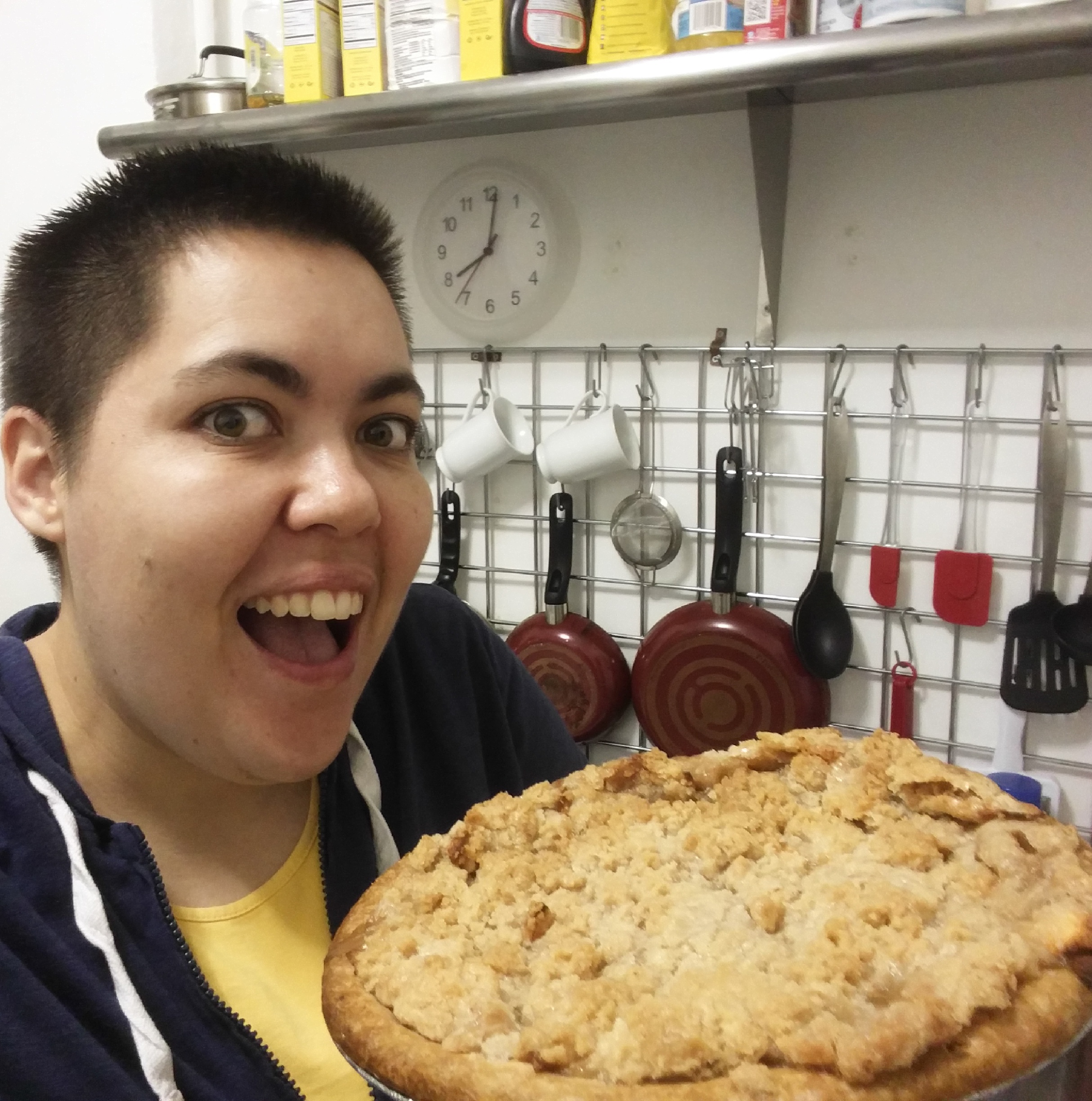 I made a pie!
This was so easy, it makes me wonder why I haven't been making pies my whole life. The recipe I used was on both AllRecipes.com and Food.com. Apparently it is the recipe all of our grandma's used when they were making Apple Betty in the 70s.
Side note – I had all the ingredients for this! I even had a frozen pie shell in the freezer. I did need to go to the store for Vanilla Ice Cream though.
Apple Betty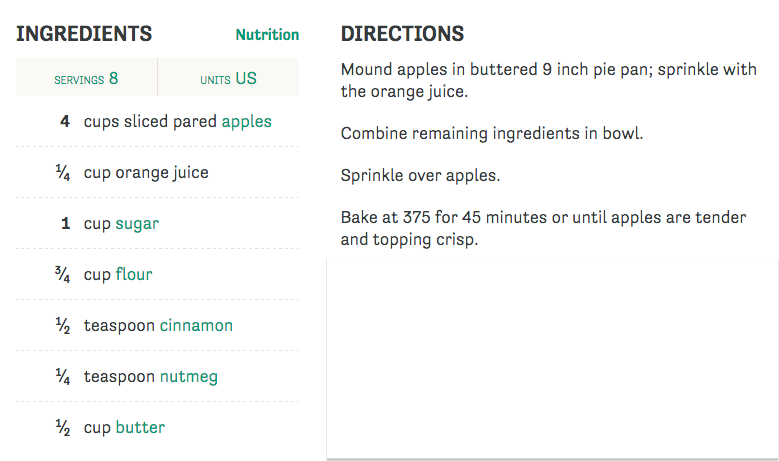 It turned out pretty great, but I probably could have put even more apples in. It's hard to measure how much 4 cups of sliced apples is.  So anyway, this was easy, and you should all make it.
What's Tomorrow?
October 6