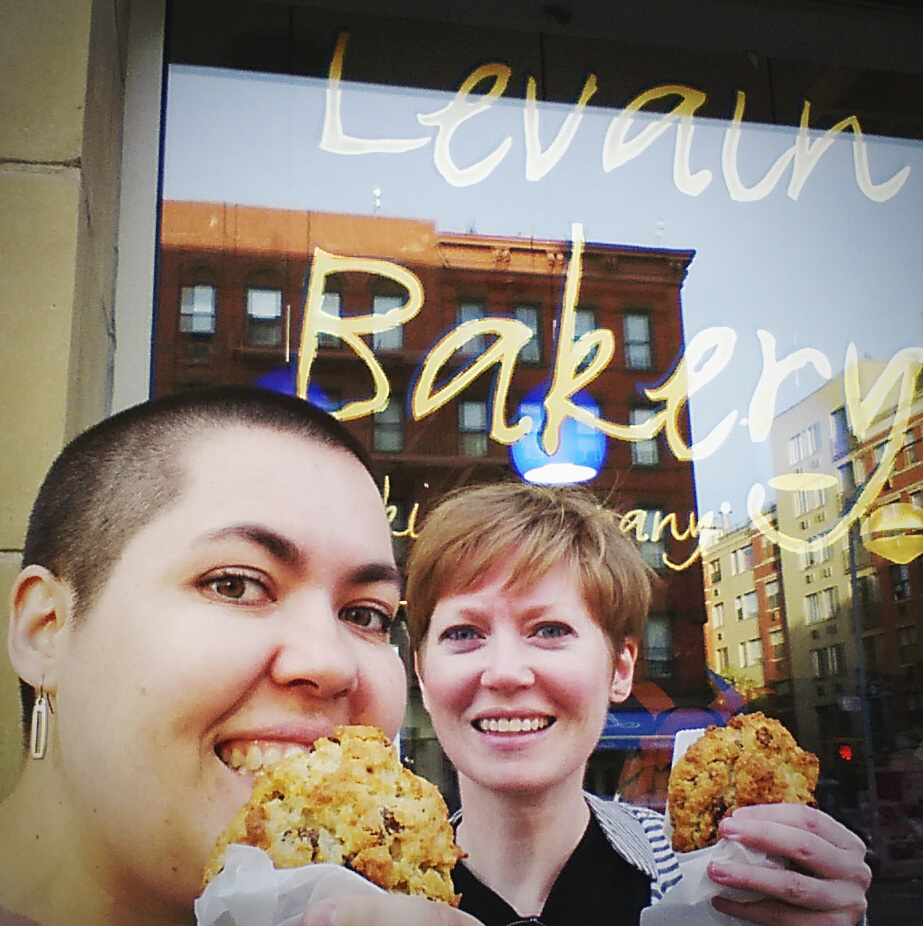 Levain Bakery strikes again! If you have followed this blog for any amount of time, you may have noticed that I am a fan of cookies. They might even be my favorite dessert, if anyone ever had such a thing. So if there is a National Day that includes a cookie, I'm definitely going to choose that one to celebrate.
Last time Levain made it on the blog was August 4th – National Chocolate Chip Day, only 4 days into this thing that I've now been doing for 9 months now. 9 months! Why does time have to go so fast?! These past 9 months have been a lot of eating new things, cooking new things, going new places, and learning about a lot of seemingly random things. I've had so many "firsts", which is great because it is extremely easy for me to get settled in to a routine.
Speaking of firsts, today was the first time that I had the Oatmeal Raisin Cookie from Levain. It almost felt scandalous to not get the chocolate peanut butter, but it was really good. Oatmeal raisin cookies can often be the worst/most disappointing cookies ever because it's so close but not chocolate. This one – fantastic. The best oatmeal raisin cookie I've ever had.
If you ever find yourself in New York, go to Levain Bakery. Buy the $4.00 cookie and thank your lucky stars that you lived long enough to make it to this heavenly place. I went to the Harlem location today (another first) and am impressed. There wasn't a line and it was easier to take a picture in front of the sign. It's also the exact same cookie.
Tomorrow we move on to May. Have you ever considered celebrating some of these days with me? Check out the National Days of May to see if any interest you. Share any celebrations with me in the comments section, on twitter @lizprobackstage, or using the hashtag #NationalDayOfMay on Twitter or Instagram. I'm absolutely open to any suggestions on how you think I should celebrate a given day, or any recipes you may have. Let's make this a group effort.
What's Tomorrow?
May 1st