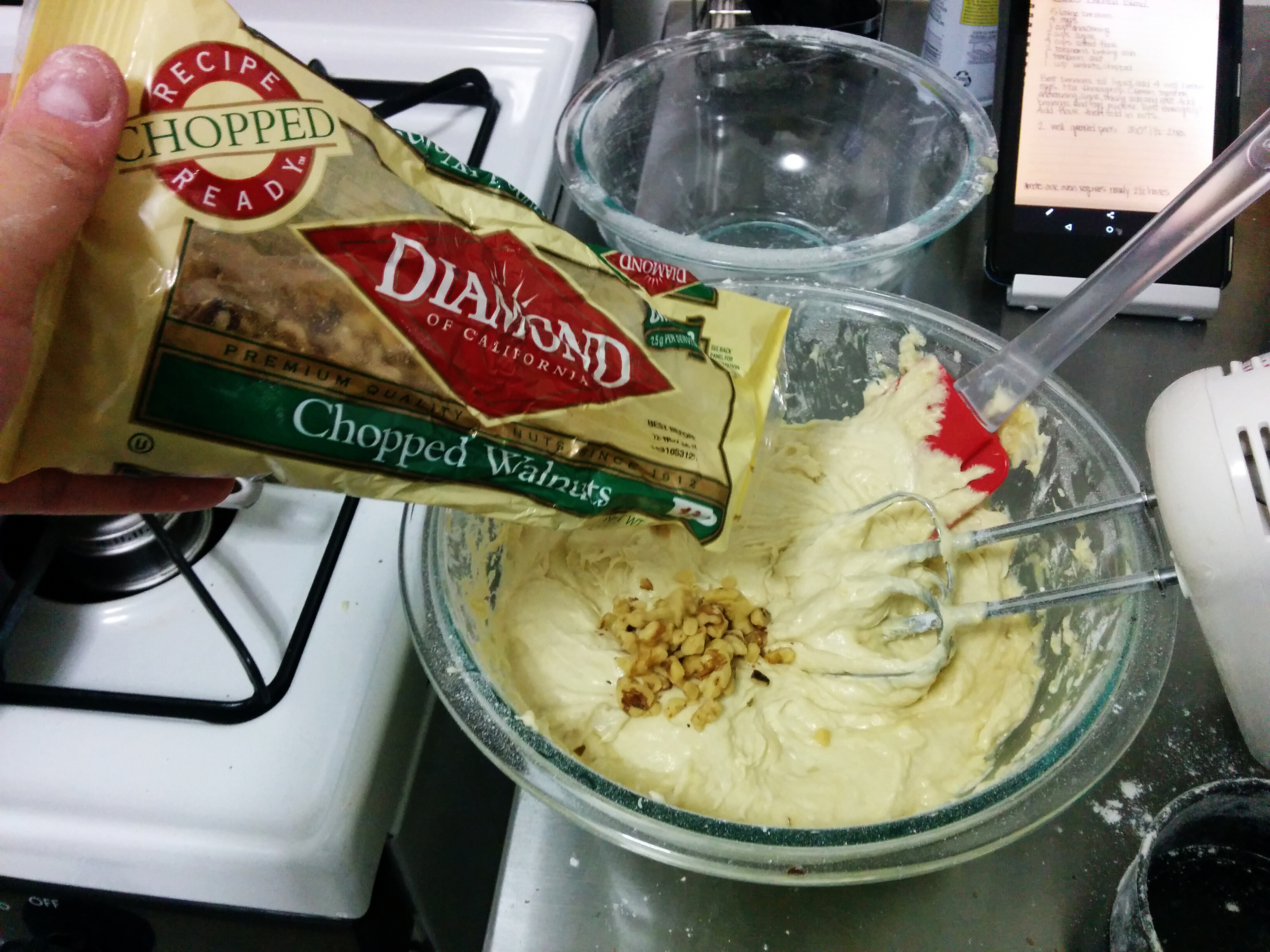 I had some walnuts in my cupboard, so I used them today and made some banana bread. I first used my Gran's recipe on Banana Bread Day (follow that link for the post and recipe). I've made it a few times since then and I think I'm getting better each time.
This picture makes me feel legit. I've got a hand mixer, a bowl, a rubber spatula…it wasn't very long ago that I was trying to bake without these things.
I tried without the walnuts once and it wasn't very good.
What's Tomorrow?
May 18th