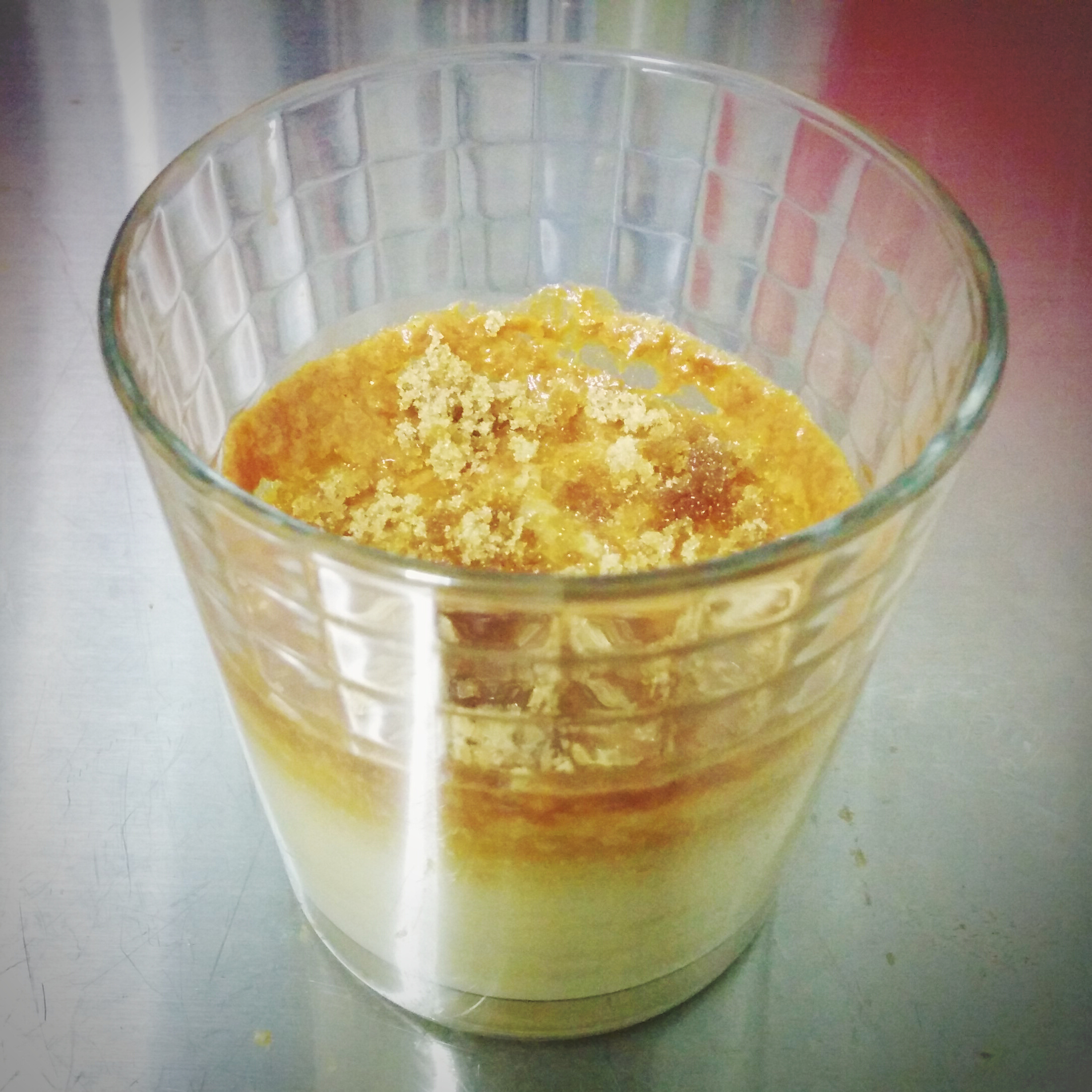 I started making this Creme Brulee at 11:00pm.
I finished at 1:15am.
I'm tired.
I found the recipe on Food.com. I chose it because it didn't require too many ingredients. As usual, I divided the recipe in half.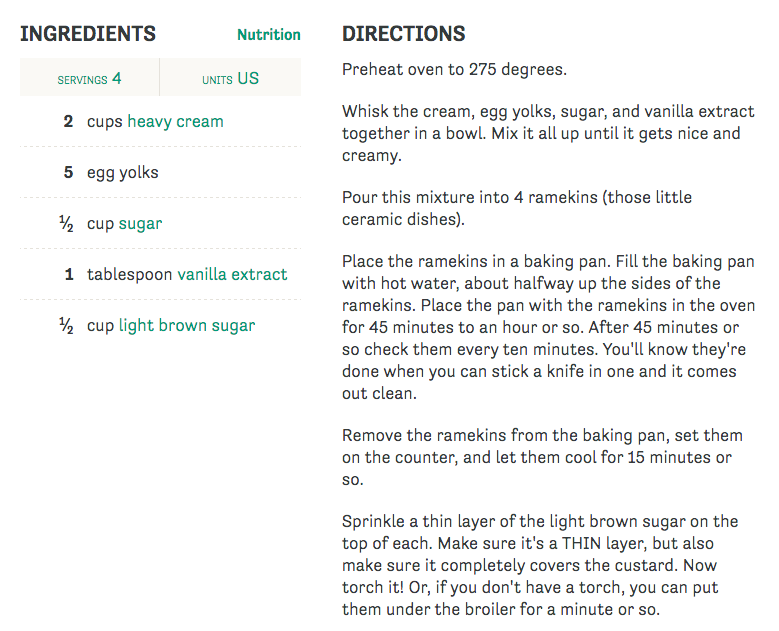 This is the first time I've ever had Creme Brulee, so I don't actually have anything to compare it to. It was pretty tasty though. I don't have a torch, so I did the broil option for 1 minute. I also don't have ramekins, so I used some glasses from my kitchen. It worked for the Cheese Soufflé, so I figured it would work for this too.
I was right.
What's Tomorrow?
July 28th