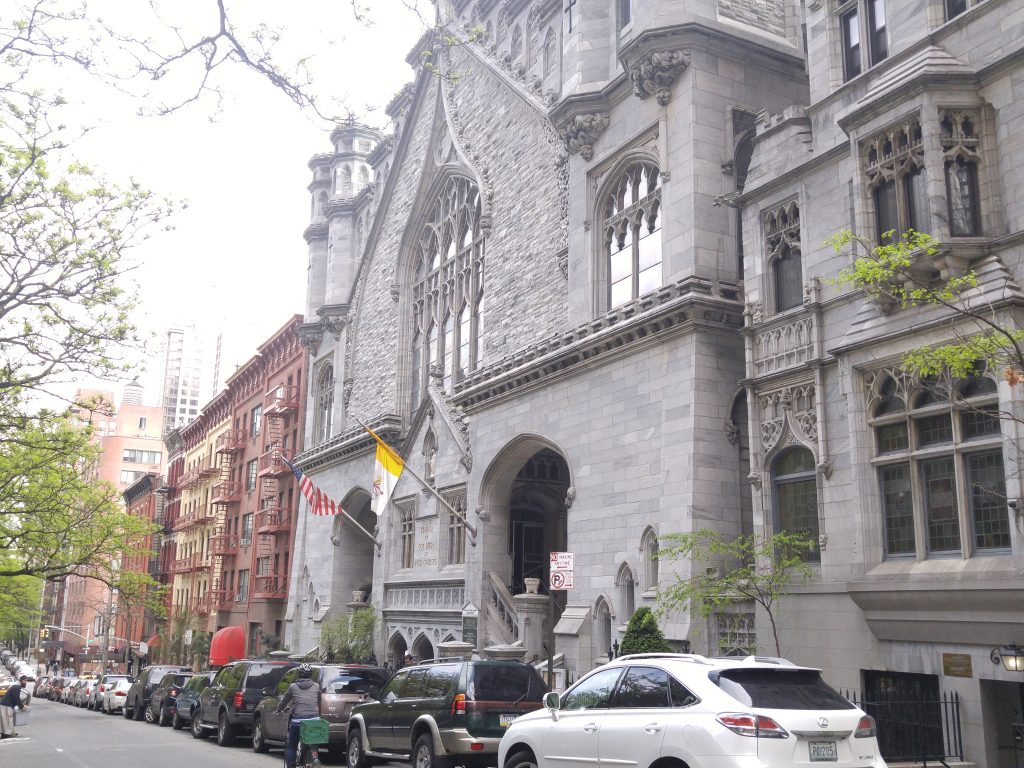 With these miles today, I have made it to Crickhollow! Let me tell ya. I've been walking quite a bit, but I haven't been able to move the little figurine on the map yet because of the great distances between each location. From here on out, every movement will officially be a thing. Tomorrow I enter The Old Forest – you'll get a map/photo update.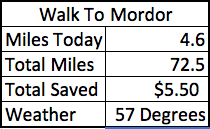 Today's walk was really great. There was an event in NYC today called The Great Saunter that is a 12 hour/32 mile walk along the shores of Manhattan. When I told my friend last week that I'm walking to Mordor, she suggested that I go on the Saunter with her today. Unfortunately, I just didn't have enough time to emotionally or physically prepare for a 32 mile walk. Perhaps I should have tried, but I don't want to get discouraged with this thing. I've got many miles to go.
Instead, I started walking South through Central Park, then took a left turn and walked East until I hit the water. I passed a few kids parties, a little boy playing baseball with his dad (he hit a ground ball, yelled "home run!" and started running around some little bases), and several people in love. I was standing in the middle lane taking pictures of the trees (and trying to figure out the manual settings on my camera) when these people walked by. They didn't seem to care if they were in my shot, so I just took the picture. Not bad.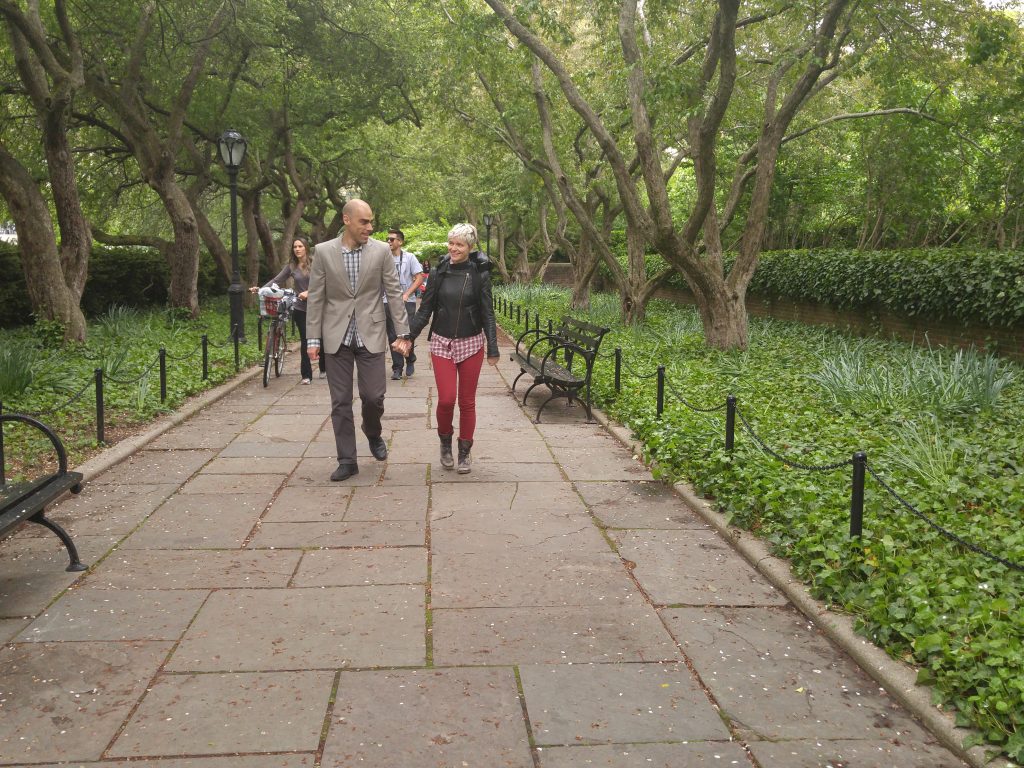 The first photo is one I took on the East Side. I rarely get over there, but it's a different kind of vibe. On my way back I got temporarily distracted by a softball game going on. Those girls in the dugout were singing the same songs/chants that I used to sing back in the day. How do those get started and spread around?
Guess what happens when you walk multiple miles around your neighborhood or city every day? You see people living their lives and doing good, and suddenly you are much more connected to the world around you.
It's very different from running.
I just listened to music today. My Summer 2016 playlist isn't quite long enough for long walks, so I stuck with winter.
Listening to: Winter 2016 Playlist
General Info:
You may notice that the blog looks/feels different. I'm in the process of transitioning to a different blog host. I'm hoping that my followers from all platforms have made it to the new site. I really have no idea what I'm doing, but I've learned a few things this weekend.
I'm trying something new these days and not putting my photos through any filters. I may change this in the future if they end up feeling too bland or bla, but maybe it will help be to take better photos.
1