This past weekend in New York City was Pride. While all of June is Pride Month, events were particularly focused on this weekend and the Pride March. I saw a portion of last years parade/march, but had never taken part in it. This year was my first opportunity, and it was amazing.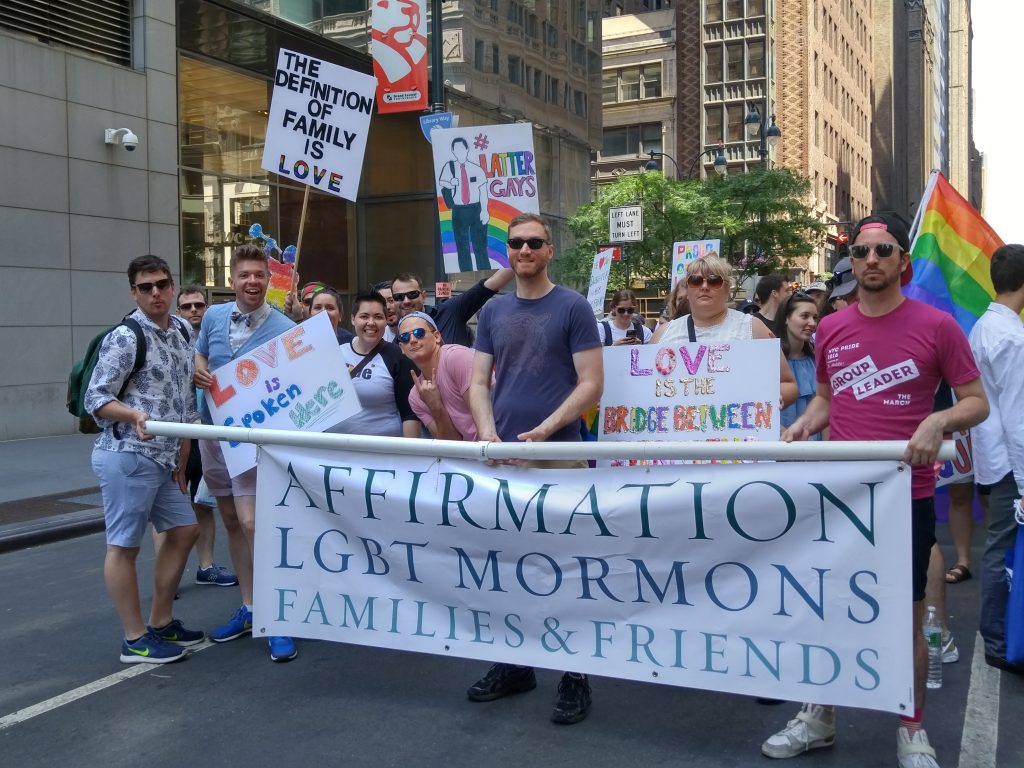 So, most of my miles were from participating in the Pride March. We were celebrating love, acceptance, and being true to yourself. There was an overwhelming amount of joy and love all throughout the walk, but there were also reminders and tributes to Orlando and those lost there. I walked with Affirmation.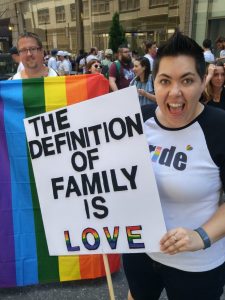 We walked down 5th avenue from 41st street all the way to Greenwich Village. There were thousands of people along the route waving flags, holding signs, shouting, waving, cheering, singing, and dancing. It was a blast.
I don't think you can really understand how much you are pressured to look, act, and be like everyone else until you are in an environment that celebrates, cheers, and encourages you to be exactly who you are. I'm trying and failing to put the feeling in to words. Instead, here are a few defining moments:
Walking to the train in the morning I had a Pride shirt on and a sign, but had the sign turned to my legs as I walked because I was shy about it. People were wishing me "Happy Pride" pretty much as soon as I left my door in Harlem. (#newyorkersrock)
During the walk we passed a few churches. There were volunteers outside passing out water to those of us that were marching. (#kindness)
Pink's song Raise Your Glass came on and as soon as it got to the chorus everyone was dancing and singing and waving flags and declaring that "we will never be never be anything but loud and nitty gritty dirty little freaks!"
I heard someone call my name and saw my friend standing on the corner. I ran to hug her as she said over and over, "I'm so proud of you. I'm so happy for you."
Throughout the whole march people were waving or commenting about my sign (The definition of family is Love). At one point I passed a  religious leader wearing a collar. He saw my sign and we looked at each other as he screamed "YES! THAT! YES!" (#love)
When it was all over and I was making my way home, I just held my sign over my shoulder. I wasn't shy anymore.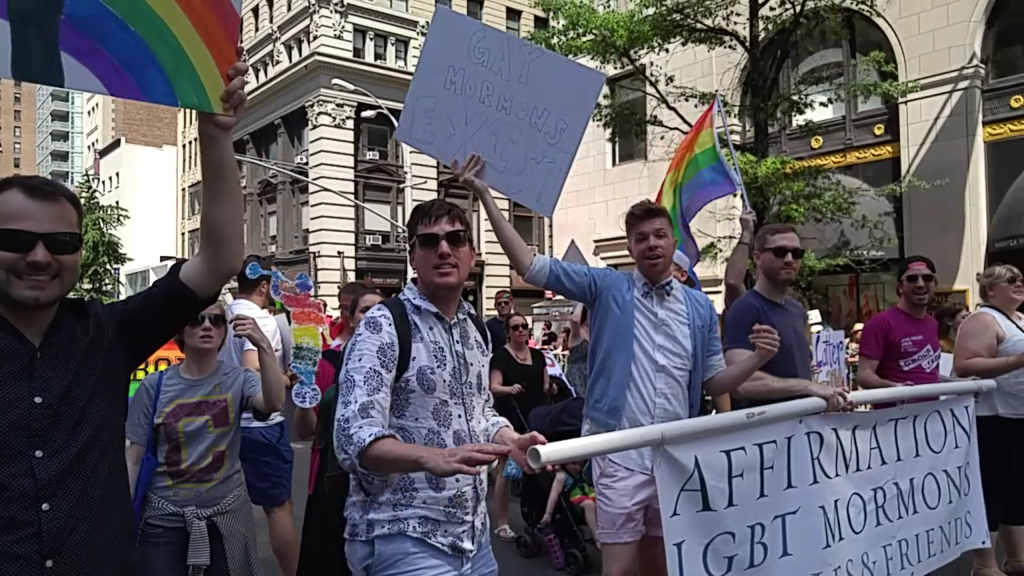 I've been saying from the start, walking brings people together, and we all came together yesterday.
This is a moment that I will remember forever. I love that it was also a stepping stone in my journey to Mordor.
I am just two miles from reaching Weathertop, which means I'll be there tomorrow! So I've got my sword sharpened and am prepared to battle some Black Riders.
Listening To: Loud & Proud
1